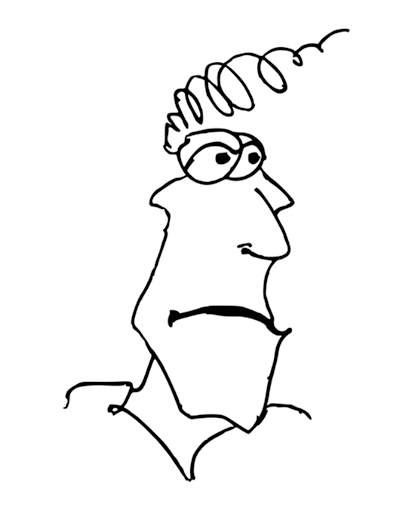 Hello! I am Ranvis, the Random Visitor. I will report on FinnGuru's webpages every now and then about the weird and wonderful Finnish experiences from a visitor's viewpoint. And let's make it clear from the start that even if I boast about my fancy name, I am not related to Sir Boast-a-lot!
This time I fondly recall my unforgettable first visit to a Finnish home. I was invited to a home of a Finnish family, just outside Helsinki. I remember being a bit nervous when I was standing outside. It was freezing cold as it was January. Then I rang the doorbell.
The door opened and a family of four welcomed me, a bit shyly but friendly. I was just about to enter briskly when I noticed that no-one was wearing shoes! And children didn't even have matching pairs of socks! I think I was lost there for a minute. First, I was staring at their sock-clad feet and then at their smiling faces. Did I arrive at the wrong time? Were they going to bed already?
Lucky for me the father noticed my bewilderment and saved my face by telling that people don't wear shoes indoors at all. Shoes are left close to the front door and people wear only socks indoors. Or sometimes they can go barefoot as well. People wear shoes only when attending bigger parties and even then, they normally change into lighter indoor footwear. So, I took my shoes off (luckily my socks were clean and without holes!) and set them carefully next to the family's shoe collection. "Finnish way, barefoot stay" I was trying to rhyme in my mind.
I was surprised many times during that evening. I remember the house being very warm, so of course I was feeling hot in my wool jumper and thermal underwear! I was offered coffee and bilberry pie. I learnt that Finnish coffee drinking habits are breaking world records (imported green (unroasted) coffee amounts to 12 kg per person per annum. That's three times more than what they drink in Spain). But what was even more fascinating than the massive coffee consumption was this: bilberries were hand-picked by the family. From the forest. But forest is the home – and toilet – to foxes and bears and… What a horrible thought! But I was brave and ate it. And it was delicious. Trust me.
Many Finnish homes have their own sauna, and this one wasn't an exception. I peeked inside. Luckily this time is wasn't heated for me – I had heard that Finns bathe together, sometimes even men and women cram into that small, hot, wood-panelled box, together. And who said Finns are shy and reserved? But my expedition continues, see you!
Ranvis, the Random Visitor, will report on Finnguru's webpages every now and then about the weird and wonderful Finnish experiences from a visitor's viewpoint.